💕 FOR A CAUSE: Ampersand x Back in the Swing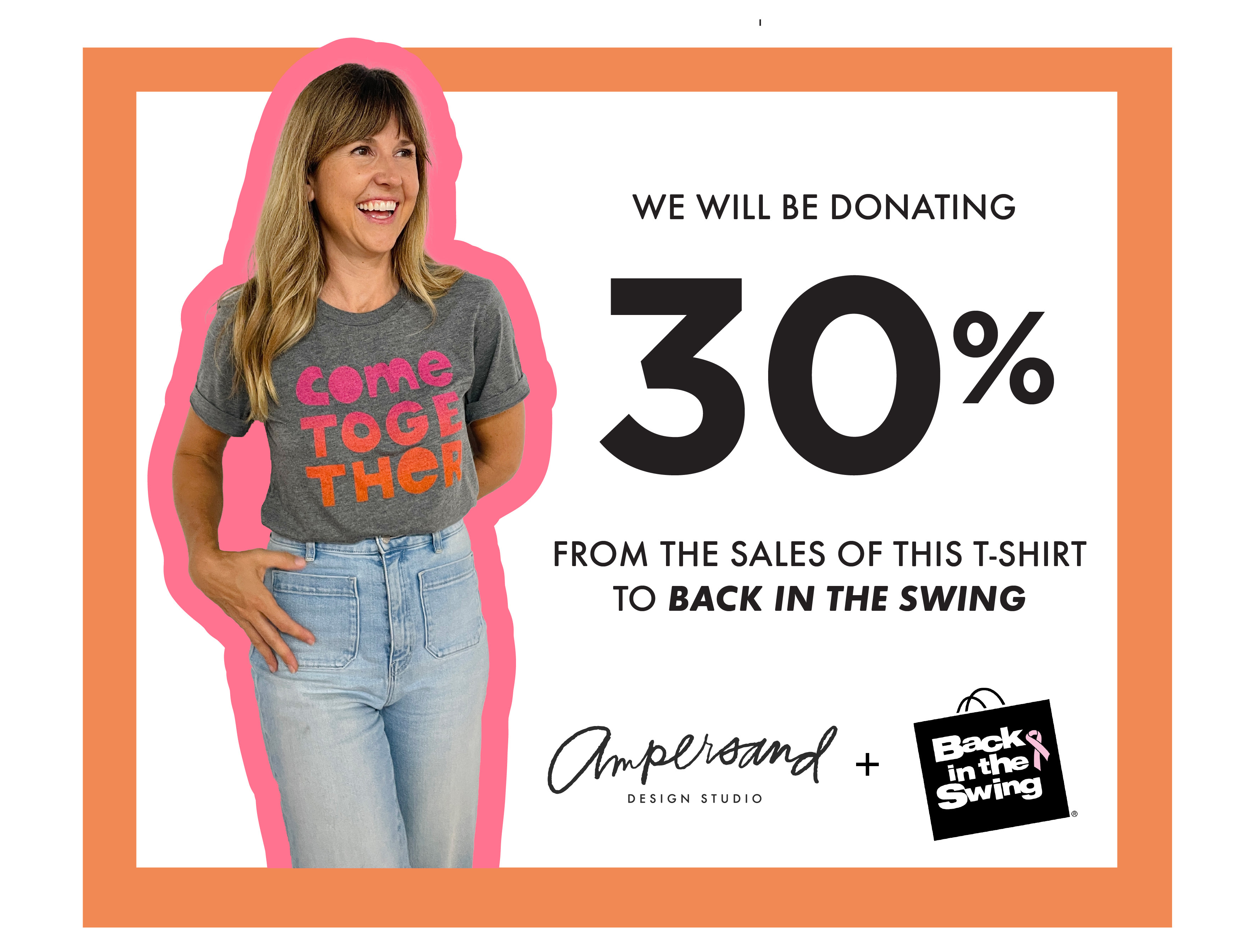 Together with Barbara Unell of Back in the Swing, Ampersand is proud to launch this exclusive 
"Come Together" t-shirt design to give back to the organization Barbara created to get breast cancer survivors "back in the swing."
Back in the Swing points consumers and their physicians to the one universal reason that every person with a diagnosis of cancer chooses to get treatment to get back in the swing of life, physically, emotionally, and spiritually, for the rest of her life.
All funds raised from Back in the Swing stay right here in Kansas City, benefitting local hospitals and survivorship programs!
---