Our 1st ever PERSONALIZED ORNAMENT PARTY! ✨
Join us for a festive evening at Ampersand Design Studio! We're hosting our first ever holiday party featuring artful hand-painted, personalized ornaments, complimentary cocktails and snacks! 
5–9 PM THURSDAY, NOVEMBER 16
 211 E. GREGORY BLVD., KANSAS CITY, MO 64114
Save your spot at the event with a $25 ticket purchase. (Don't wait! Limited spaces available.) The cost of your ticket will be applied to your ornament purchase at the event. We'll offer colorful painted & marbled glass ornaments adorned with a tassel in two sizes that will be hand-lettered by Carrie Kiefer with your choice of wording during the event. Each ornament is a work of art; they are heirlooms perfect for gifting or to keep and cherish through the years. The maximum number of ornaments available per person is 3. Come and mingle, share this event with friends and enjoy shopping local! We can't wait to kick off the holiday season with you! 
PRODUCT SPECIFICATIONS: 
Standard Ornament: 3.25" $
Jumbo Ornament: 4" $
Ticket sales & personalized ornaments are non-refundable. We will do our best to personalize all ornaments during the party, but depending on demand, may have to make them available for a later pick-up.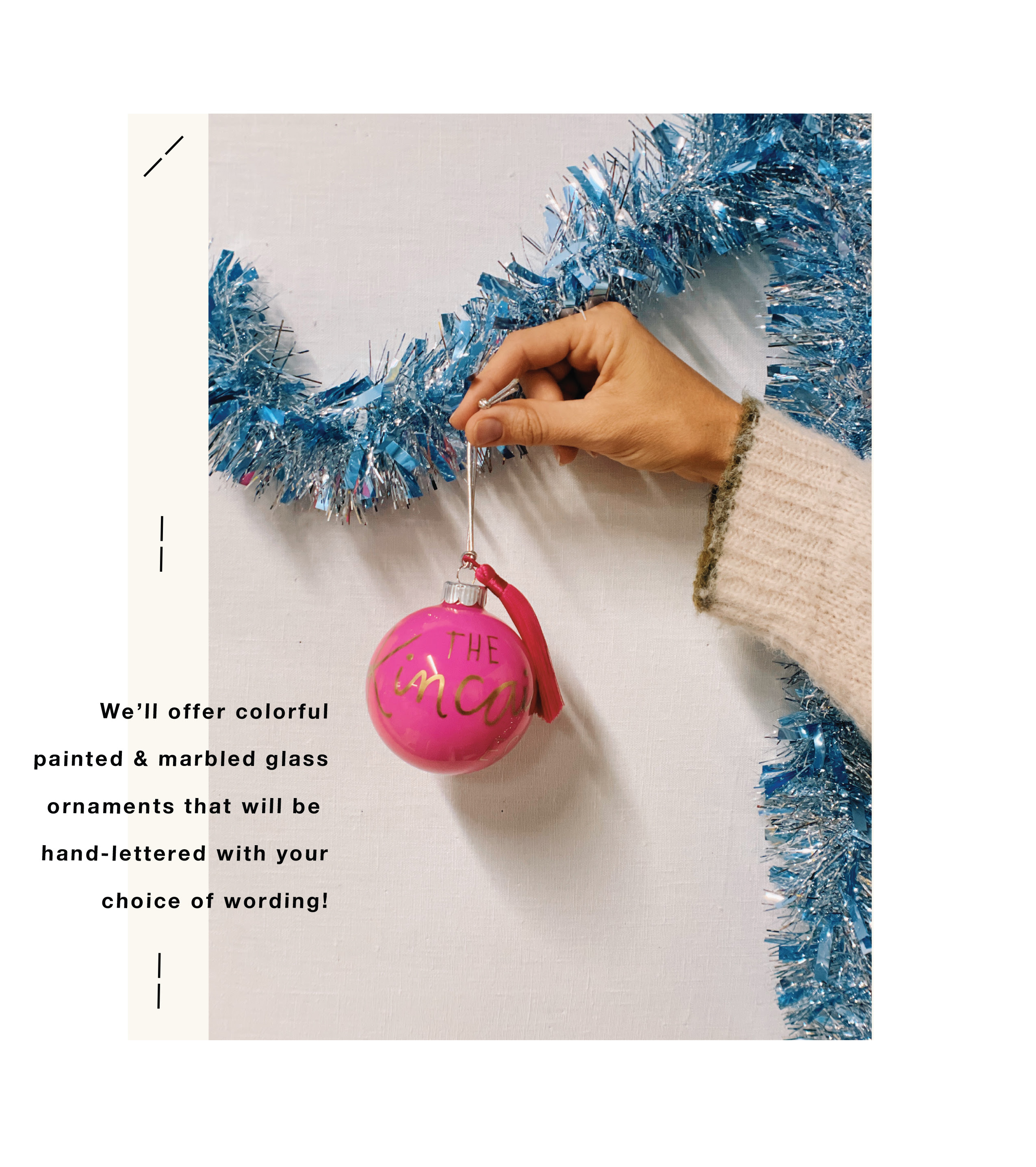 ---